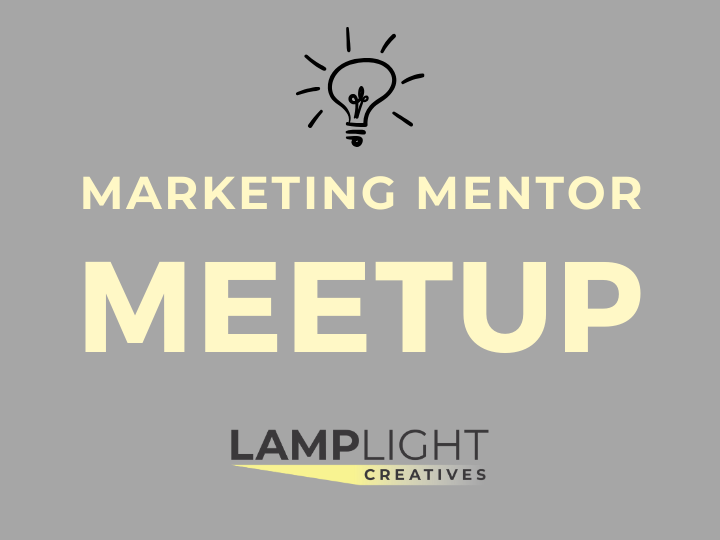 Marketing Mentor Meetup First and Third Thursdays of the month
11:00 AM to 1:00 PM in the Small Conference Room
Take advantage of this free opportunity to brainstorm your ideas as relate to marketing and promotions with one of our Entrepreneurs in Residence, Allison Lamplugh.
This Marketing Mentor Meetup is offered on the first and third Thursdays of every month. Gain insight and learn actions you can take to start moving forward with your goals.
In your 30-minute slot, talk 1:1 about elements you want to add to your marketing strategy, promotional projects you are considering starting, or simply bring your questions about what things mean or where you should spend your time when marketing your business.
Allison is the founder and creative director of the full-service creative agency, Lamplight Creatives. She has over a decade of experience working in various writing, marketing, promotional, and leadership roles. Allison's professional past includes working as Manager of Marketing and Business Development Strategy at Linn-Benton Community College, a district manager of six retail locations in California's Bay Area, and co-founder of an independent magazine in Los Angeles.

Click below and book your 30 minutes with Allison.
Not a Corvallis Foundry member?
Consider joining - memberships start at only $100 a month.
Interested in learning how the Small Business Development Center (SBDC) can help you start and scale your business?
Click here to visit the LBCC SBDC website
or
send an email
to Anne Whittington, SBDC Business Consultant and Corvallis Foundry member.