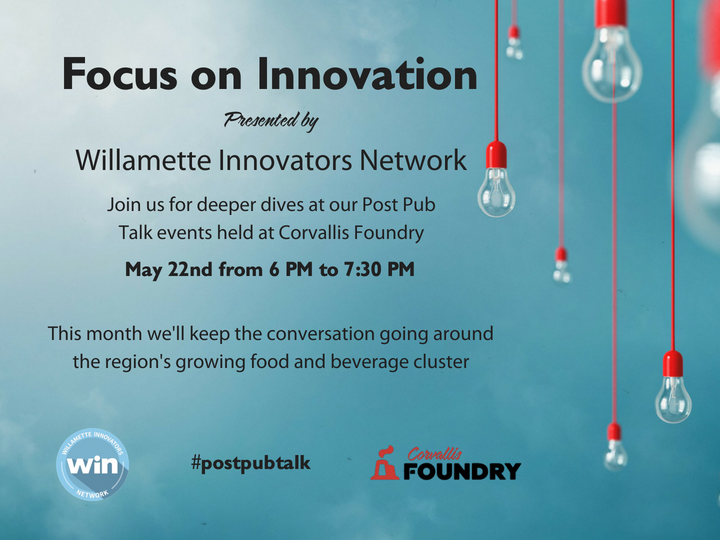 From mead and cider to wine and liqour (and everything in between), Corvallis' beverage cluster is evergrowing and actually accounts to 10% of all manufacturing in Benton County according to Kate Porsche of the Economic Development Office.
For this reason, the Willamette Innovators Network hosted its May PubTalk surrounding the topic of the beverage industry right here in Benton County--the science and business behind it and what it takes to succeed in the industry. The county's best (4 Spirits Distillery, Block 15 Brewing, 2 Towns Ciderhouse and Nectar Creek) provided plenty of insight and inspiration at the event, but we didn't want to end the discussion right there.
The Foundry will be hosting the Willamette Innovators Network's first Focus on Innovation Post Pub Talk on May 22nd where attendees will have the opportunity to network with professionals in the food and beverage industry. Whether you are a professional in the beverage industry yourself, an aspiring brewer/cider, winemaker, foodie, or you're simply intrigued by business, you are welcome to join us!