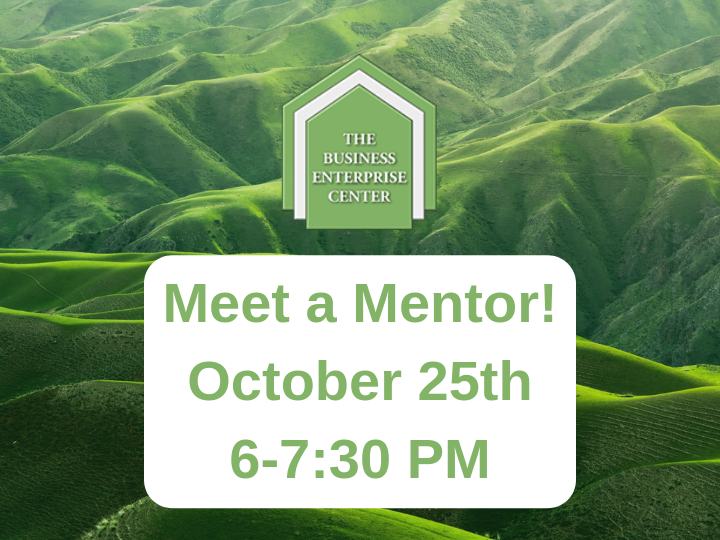 Considering using a business adviser or mentor to help you launch or expand your business? Have questions about how a qualified mentor/adviser can help?
Come find out what working with a mentor can be like at the Business Enterprise Center's Meet-a-Mentor event at the Foundry Thursday October 25th @ 6:00 pm.
During the Meet-a-Mentor event, BEC advisors are offering 20-30 minute focused, one-on-one mentoring & advising sessions to entrepreneurs exploring the benefits of being supported by seasoned business advisors.
Check out the full details of the program here.
Registration is FREE, the advice and guidance is PRICELESS!