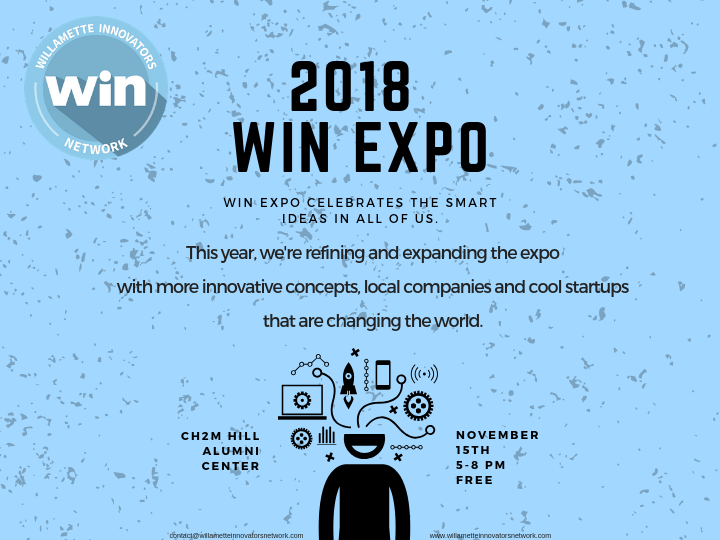 "WIN Expo celebrates the smart ideas in all of us. This year, we're refining and expanding the expo with more innovative concepts, local companies and cool startups, that are changing the world."
Corvallis Foundry, alongside Oregon RAIN (Regional Acellerator Innovation Network), is hosting a booth! Join us!
This FREE event includes one free drink and small bites.