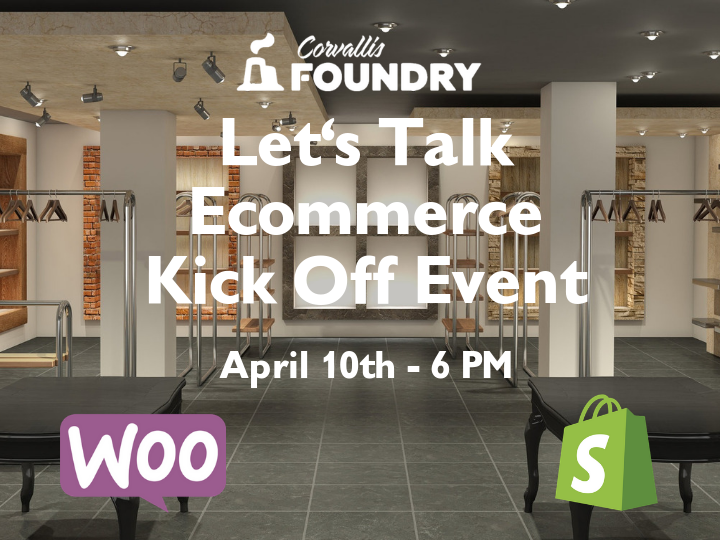 Kick Off Event!
Let's get together, share some food and drinks, and talk ecommerce. This first event will be a chance to get to know each other as well as find out who knows what. We'll understand better which topics members have interest in and questions about. We'll mostly focus on WooCommerce and Shopify but others are welcome....

This event is sponsored by Corvallis Foundry and drinks and light snacks will be provided. We will livestream the event, so if you can't make it, be sure to send a message so we can include the link.

We're looking for co-organizers and subject matter experts, however, this is NOT a group to sell your services to at events. If you would like to sponsor or host a free workshop, you're more than welcome to promote your services and business.