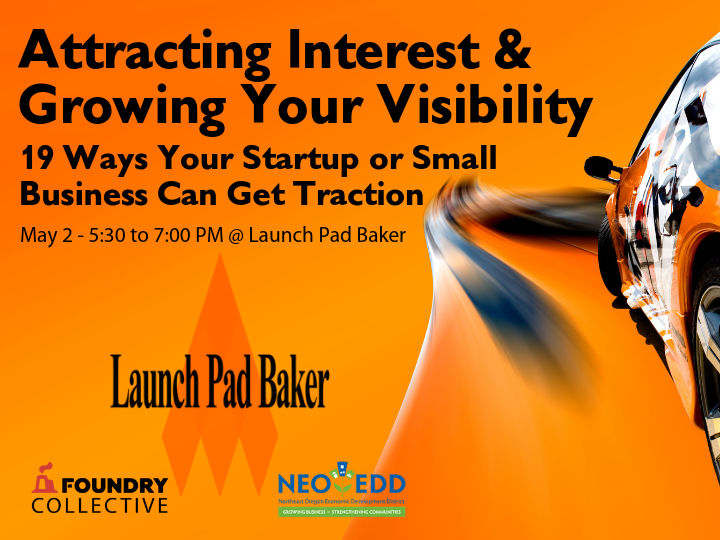 19 Ways Your Startup or Small Business Can Get Traction
If you don't have traction, you're not going anywhere.

Traction means having a measurable set of customers, users, or interest that serves to prove your startup or small business is "going places." Brad Attig from Foundry Collective will lead a hands-on workshop where you'll learn...


What are the 19 traction channels?
How do the channels work?
How to identify the best channels for your business now and in the future?
Why metrics and goals are important.
The list of traction channels is quite exhaustive so if you ever find yourself wondering how to get traction, this workshop will help you see what might fit for your company. The thing to note is that each of you might have a completely different strategy.

There will be plenty of time to ask questions and get help to plan your strategy to increase the awareness and visibility of your enterprise.
This workshop is idea for business of any size and stage.

Light snacks and beverages will be provided. Please be sure to RSVP.

This event is being held at Launch Pad Baker in Baker City Oregon